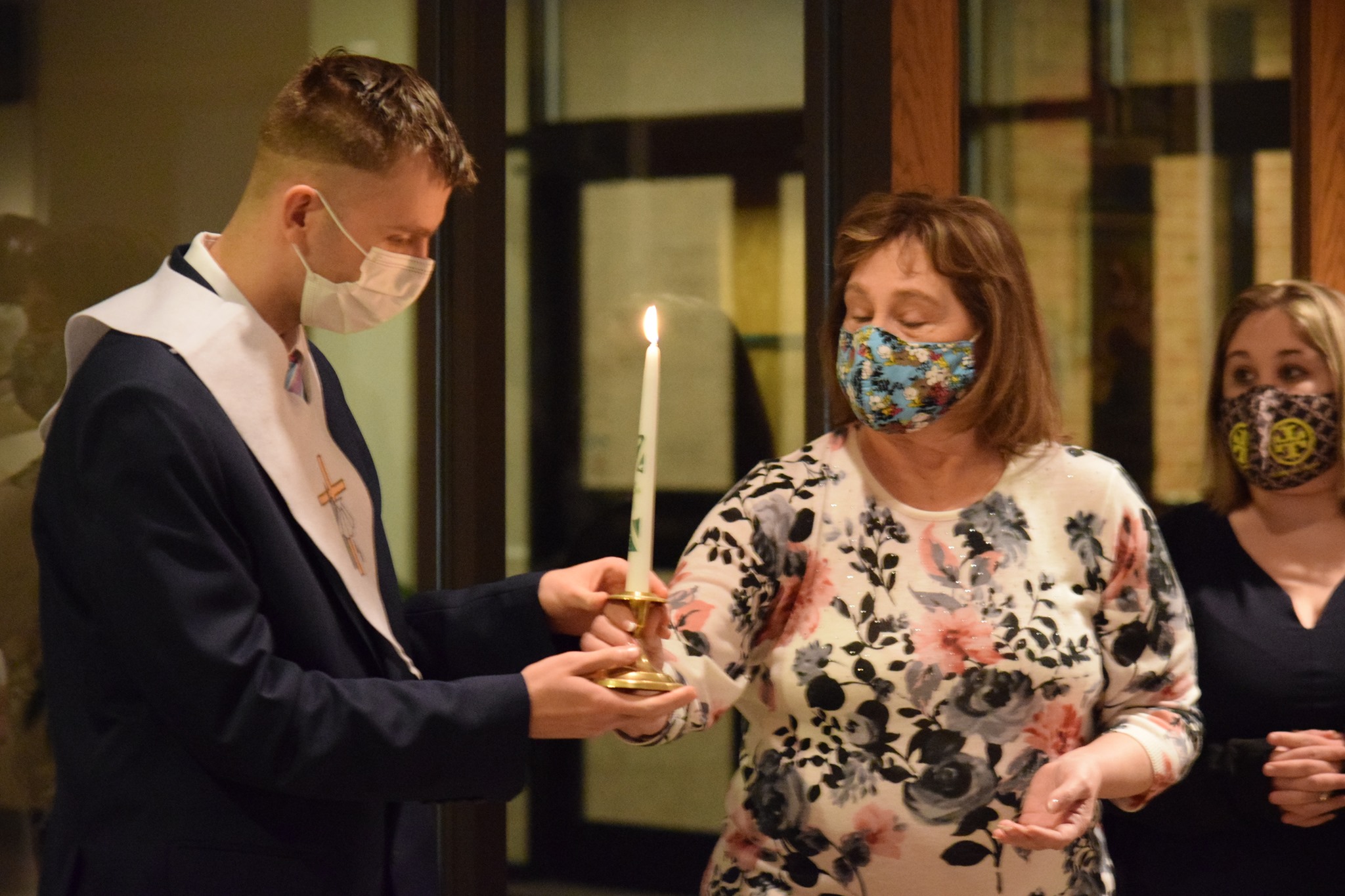 Curious about the Catholic Faith?
RCIA is a program for adults and older children who are thinking about becoming Catholic. We meet on Sunday mornings between the Masses from 9:30 AM to 10:45 AM. Email Janet Ficca at faith@christthekingnorfolk.org to learn more and to register.
Confirmation
All teens and young adults in the 10th Grade and up are invited to prepare for the Sacrament of Confirmation. We meet on Sunday evenings from 6:15 to 8 PM once or twice a month from October to March. Current candidates will be confirmed on April 1, 2022. Contact Mrs. Ficca by August 2022 if you would like be part of the 2022-2023 class.  Please note that those in high school must also attend regular faith formation classes unless they attend a Catholic high school.